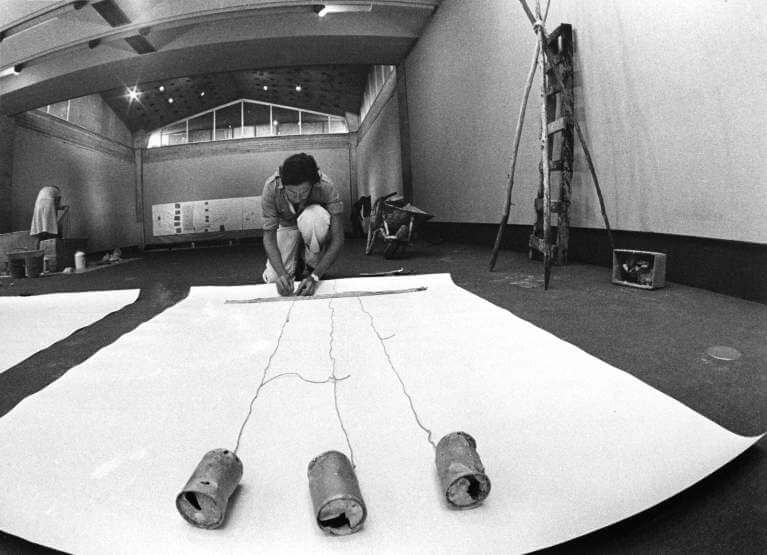 International Collaborations,
1973–95
Rauschenberg's belief in the power of art as a catalyst for positive social change was at the heart of his participation in numerous international projects. In the 1970s and early 1980s he collaborated with papermakers in France, India, and China, as well as with artisans at a ceramic factory in Japan. Through his travels, Rauschenberg collected a store of materials to use when he returned to his Captiva studio in Florida, including photographs, local objects, textiles, and printed matter. The resulting works were inevitably informed by his new understanding for another culture, yet the admixture of imagery and materials was distinctly Rauschenbergian.
Rauschenberg Overseas Culture Interchange (ROCI) became the artist's primary preoccupation between 1984 and 1991 and was a tangible expression of his long-term commitment to human rights and to the freedom of artistic expression. Rauschenberg financed the ROCI project and traveled to ten countries, exploring diverse cultures and local art-making practices. Mounting an exhibition of his work in each country, often where artistic experimentation had been suppressed, his purpose was to spark a dialogue and to achieve a mutual understanding through the creative process.