Catalogue Raisonné Project
The Robert Rauschenberg Foundation has embarked on an ongoing project to create a catalogue raisonné of the artist's paintings and sculptures. In keeping with the spirit of radical innovation and broad inclusiveness that drove Rauschenberg's artistic endeavors, the project will be unlike any prior catalogue raisonné for an artist of this stature in both its digital accessibility and its thematic scope.
To provide as many people as possible with the opportunity to access and engage with Rauschenberg's oeuvre, the catalogue raisonné will be published online, free of charge, in a series of releases. The first release, comprising works from 1948–53, will be published in 2025 to mark the centennial of the artist's birth. In addition to all that is found in a conventional catalogue raisonné—artwork entries, provenance, exhibition histories, and bibliographies—it will also feature essays by artists, conservators, critics, scholars, and writers to present a range of perspectives that is commensurate with the expansiveness of Rauschenberg's thinking as well as his spirit of inclusivity. Confirmed contributors include Carlos Basualdo, Catherine Craft, Susan Davidson, Giorgio di Domenico, Leah Dickerman, Darby English, Glenn Ligon, Michael Lobel, Courtney J. Martin, Helen Molesworth, Jennifer L. Roberts, Amy Sillman, Matthew Skopek, Jeffrey Weiss, and Terry Winters.
Ultimately, the catalogue raisonné will cover Rauschenberg's work between 1948–2008, comprising approximately 3,000 artworks. It will not include the artist's drawings, photographs, and editions. The project is expected to take approximately fifteen to twenty years.
The Robert Rauschenberg Catalogue Raisonné is edited by Julia Blaut, Senior Director of Curatorial Affairs at the Rauschenberg Foundation, with consulting editor Eric Banks, Director of the New York Institute for the Humanities. Jackie Foster is the Project Manager. Susan Davidson, Rauschenberg scholar and curator, will edit works and essays included in the first release.
A call for works is forthcoming. Please note that the Robert Rauschenberg Foundation does not authenticate or attribute works of art. 
Please write to cr@rauschenbergfoundation.org with any questions.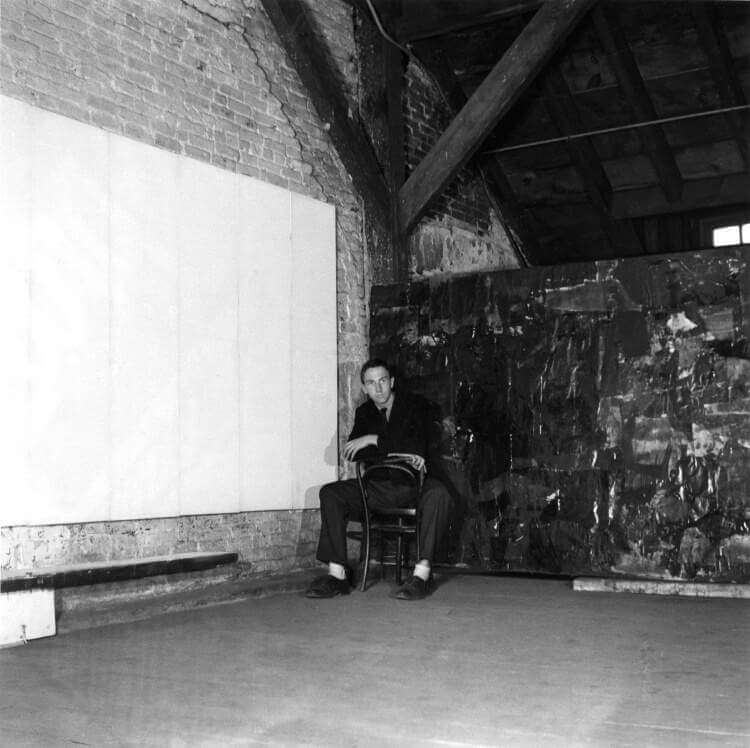 Rauschenberg between white and black paintings, Fulton Street studio, 1953. Photo: Robert Rauschenberg