Renovation Update: Chapel Windows
2021 came to a close with the full replacement of the three remarkable Gothic lancet windows in the historical chapel extension of Robert Rauschenberg's former home and studio at 381 Lafayette Street in New York City.  The new windows, made of mahogany with fully insulated glass panes and ultraviolet light screening coatings will bring natural light into the space while protecting displayed artwork and significantly reducing heat loss in the winter and overheating in the summer.  Review and approval of the new windows was required by the New York City Landmarks Preservation Commission.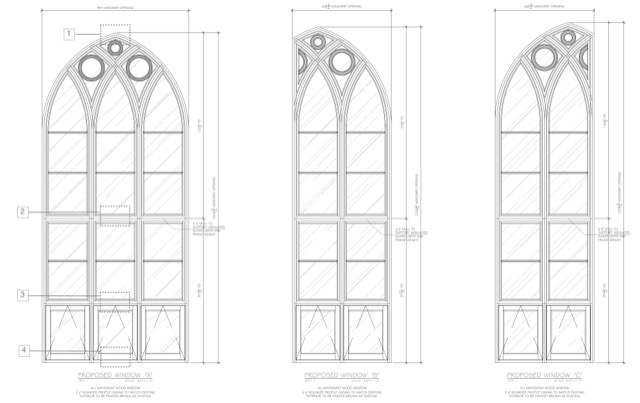 The windows were designed and detailed by Ryall Sheridan Architects and fabricated and installed by Historical Windows of New York City under the supervision of IA Construction and the SCCS Group, Project Managers.